10 Tips For Navigating Your Business Through A Crisis Like COVID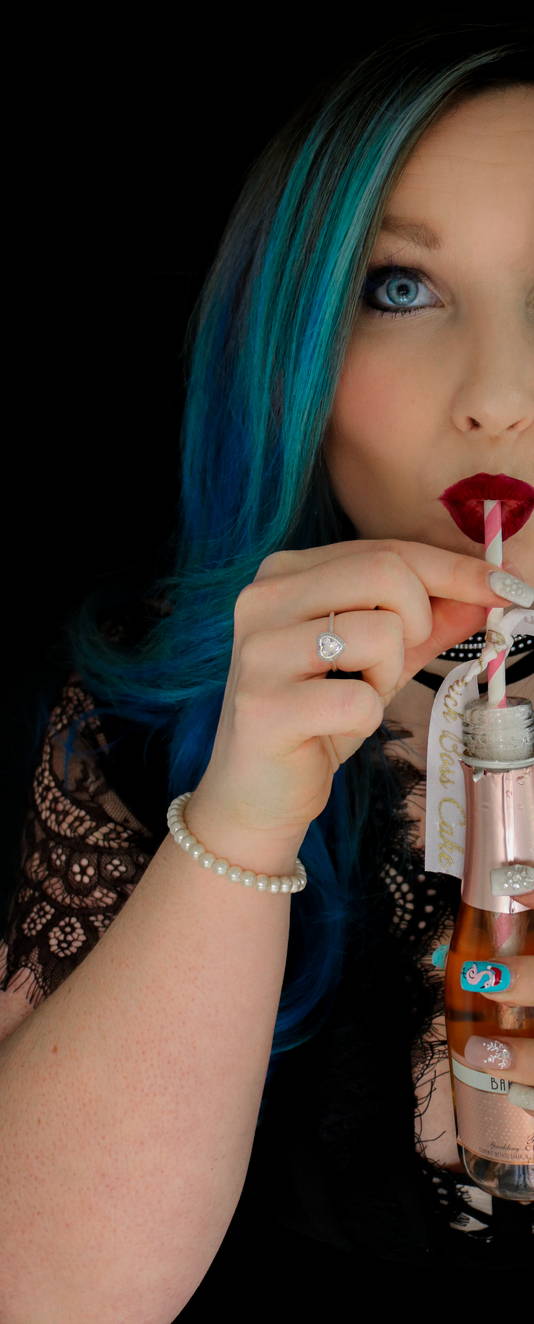 2020 started off like any other year for me. With big dreams, goals & champagne...
But it wasn't going to be like any other year, was it?
With no idea what was in store for the year to come, we kicked it off with typical celebrations- evening dinner with family at Moxies (sans social distance) & a low key indoor pool party at my house with my brother & his girlfriend.
I had big goals this year... Bigger than any other year. I guess all the previous years of growth & self development were all aligning with big changes & goals for me in 2020.
What a year to decide to 'go for it'... Am I right? I had no idea what I was getting into & how much I'd be pushed to my limits. I don't think anyone did... Except Bill Gates. He seemed to be well aware years ago (per an old interview I watched where he predicted a pandemic was on it's way).
February was business as usual. Valentine's day was busy at Chick Boss Cake. I attended my friend's annual Wine & Cheese Night which is always a blast. Celebrated my best friend's baby's first birthday & was completely naive to the fact that anything like COVID could ever even possibly happen... Let alone the havoc it was going to wreak on people, families, businesses, the economy & simple daily life activities I'm certain we all took for granted.
March started out alright, the word was slowly getting out that COVID had potential to cause a major disruption in Canada but I'm not much of a worrier. I was cautious- sanitizing & following the recommendations as they came. I like to keep things upbeat & positive. I carried on as usual, attending an Old Dominion country concert with my husband, followed by my 3-day women's only RISE business conference in Toronto (solo). This conference was a huge goal & achievement for me as an introvert, navigating the big city streets solo & socializing with strangers for 3 full days. It was the last major thing I did in 2020 before COVID took full rein, and what a gift it was. I returned from the conference on Sunday & my husband was scheduled to leave for his flight to attend a Tony Robbins 4-day conference in California in 2 days. At this point, things were getting worse by the hour & cases were rising & rules were rapidly changing. A day before he was supposed to leave he got the email it was cancelled.
Cancelled? I was just at a similar type event a few days ago complete with hand-holding & hugging strangers...What the heck? Things were getting weird...
It wasn't until the government started taking drastic measures & closing down major cities, airports, businesses, schools & events that reality was starting to set in. I remember every day from then on being consumed by so much chaos & confusion surrounding COVID & what was happening. The world was literally shutting down around me. The lack of control & clarity was terrifying. I was starting to get anxious...
When the government's COVID orders were announced that everything had to close except for "Essential Services" (which luckily included "Take-out food") I didn't know what to do. Were we considered "take out food"? I don't know, not really...But we could be if we needed to be... Couldn't we? I didn't know what the right thing to do was & I am far from a rule breaker (I'm an enneagram 1 wing 8- so yeah). I did what I always did when it came to big important decisions- go with my gut & make sure we followed the rules to the T. My gut was telling me to stay open until someone literally knocked on my door telling us we absolutely must close. The last thing I wanted to happen was to close up shop too early only to be forced to close weeks later. There's no way I was going to willingly close my business on my own terms. So we modestly stocked up on gloves, masks, sanitizer & yep- toilet paper!
One of the hardest parts of navigating this global pandemic was leading a team of employees through it. Where do you learn the skills of managing a team through a global pandemic? Well.. The way I've learned everything else in life & business I guess- face it head on & go through it together with kindness, honesty, humility & sticking to my gut.
We gave our team the option to either work through it alongside us or stay home with no hard feelings & come back when they felt comfortable to do so. There was no right or wrong decision. No one really knew the answers. We ended up having a few staff stay home & the rest decided to work until we potentially got closed down & were forced to stay home.
Thankfully, we were never forced to fully close, we stayed open for take-out & delivery the entire time.
Not knowing what the future was looking like, Chad & I decided to go full-freaking-force through COVID. Like a mac truck (or more realistically a cake delivery truck).
While other businesses were scaling back on everything including advertising, staffing & hours we were ramping it up. We thought that we might have to close down any day now & we weren't going down without a fight! I felt stuck in that sick-to-your-stomach fight-or-flight mode for WEEKS. Praying every night for the health & wellbeing of all my family, friends & staff. Gosh, I know that kind of stress is awful for your body & immune system, not exactly what I was 'going for' during a global pandemic. It made me even more nervous- talk about a vicious cycle.
Let me tell you. We were SO busy. Busy beyond my wildest dreams. During those couple of months, Chad & I worked every waking second- literally. If we slept for 7 hours, we were working the remaining 17 hours... 7 days a week for a solid FOUR MONTHS. And our staff were not far off from that either. We were & are so fortunate to have these amazing humans on our team along for the ride. Everyone was doing everything. We all of a sudden needed staff to do deliveries & packaging orders became a full time job! Two positions we didn't even have before! If we could have hired during that time it would have been ideal... But it was too risky to bring anyone else in. I even had my parents helping out on a few occasions with deliveries- Thanks Mom & Dad!
We tried to make it fun for everyone along the way. With the increase in health & safety rules, we laxed on our company rules during this time. We let them use their cell phones, got everyone food several times, got them grocery gift cards & even scrapped the Disney music for some Pitbull & 90's Rap... The storefront was closed after all & nothing is more motivating that Pitbull & 90's Rap.
Rest assured, Disney music is back in full force today...
Oh, and during a time when people weren't allowed to see people... It was such a blessing getting to come to work and be around my incredible team. They're the most fun & totally lightened up the long days!
We were so grateful to be able to deliver some delicious treats and happiness to everyone being forced to quarantine at home. Our customers were so gracious & patient with us as we fumbled through trying our absolute hardest to just make it to the next day.
I'm a perfectionist. Always have been. Always will be. It's in my blood.
And nothing about this was perfect. We had to miss calls, e-mails, live chats for several days on end. Initially, we got flooded with emails from brides having to postpone their wedding cakes, parents calling off their kids parties & many customers who had questions about their orders that we didn't even have answers to. We had to figure it all out on the spot as things came up & it was imperative that we prioritized how we handled the workload in a way that did not jeopardize our business.
My 10 key lessons for navigating your business through a crisis:
1. It's important to be able to pivot your business & make decisions/adjustments quickly to accommodate changing circumstances.
2. Your team is always your most valuable asset. Always.
3. Progress over perfection wins every time.
4. When shit hits the fan, be prepared to step in & step up. You might have to do job duties you don't normally do at a rate which you don't normally do them.
5. Don't follow what everyone else is doing. Stick to your gut, follow the rules but don't stop working until you're forced to.
6. Be extra kind to everyone, it's a challenging time.
7. Be ready so you don't have to get ready. Take care of yourself physically & mentally so you're strong & ready to handle tough situations when they arise.
8. When feelings of fear set in, fight them. Challenge them. Don't let fear win.
9. Eat super healthy. When you're in a crisis situation nothing is more important than proper nutrition. If you aren't feeling your best you won't have the energy to push through. You also need your immune system to be in tip top shape ESPECIALLY during a global pandemic, if you get sick then what'll you do?
10. Gratitude. Prayer. Meditation. Find 5 minutes to just reflect on everything you're grateful for. For me, I was so grateful to be allowed to operate my business. I was grateful that we were INSANELY busy. I was grateful I had a team of staff to help us through this time. I was grateful my husband is a super hard worker. I was grateful I was healthy. I was grateful my family was healthy & I was grateful my staff were healthy.
I know it's not over yet, but let's stay positive & hope that brighter days are on the way! Thank you from the bottom of my heart to all the customers who supported our business through that time & continue to do so. Grateful for you every day!
Stay safe & healthy!