Speaker & Business Leader
"Confidence is simply your belief and trust in yours own abilities. It does not mean you have all of the answers for everything, but that you can rely on yourself to figure them out."- Rebecca Hamilton, The Million Dollar Bakery
"Running a business literally feels like you've been chewed up, spit out and booed of stage. Or wait, that's an Eminem song..." -Rebecca Hamilton, The Million Dollar Bakery
Interview or Hire Rebecca to Speak
Have her on your discussion panel

Interview her on your podcast, TV show, social media or radio
Rebecca loves connecting with people in the community. She loves the opportunity to speak & share her story of how she became a successful entrepreneur despite no formal experience or education. Her story of overcoming a rough childhood, homelessness & a limiting mindset to how she created and built a million dollar bakery business will have you more motivated than you've ever been before!
She is passionate about telling her story, discussing best business practices and above all else, loves to prove that you have what it takes to live your best life!
If you would like to have her as a speaker at your event/workplace or a guest on your podcast, TV show, social media, radio etc please fill out the form below!



The Book Everyone's Been Talking About...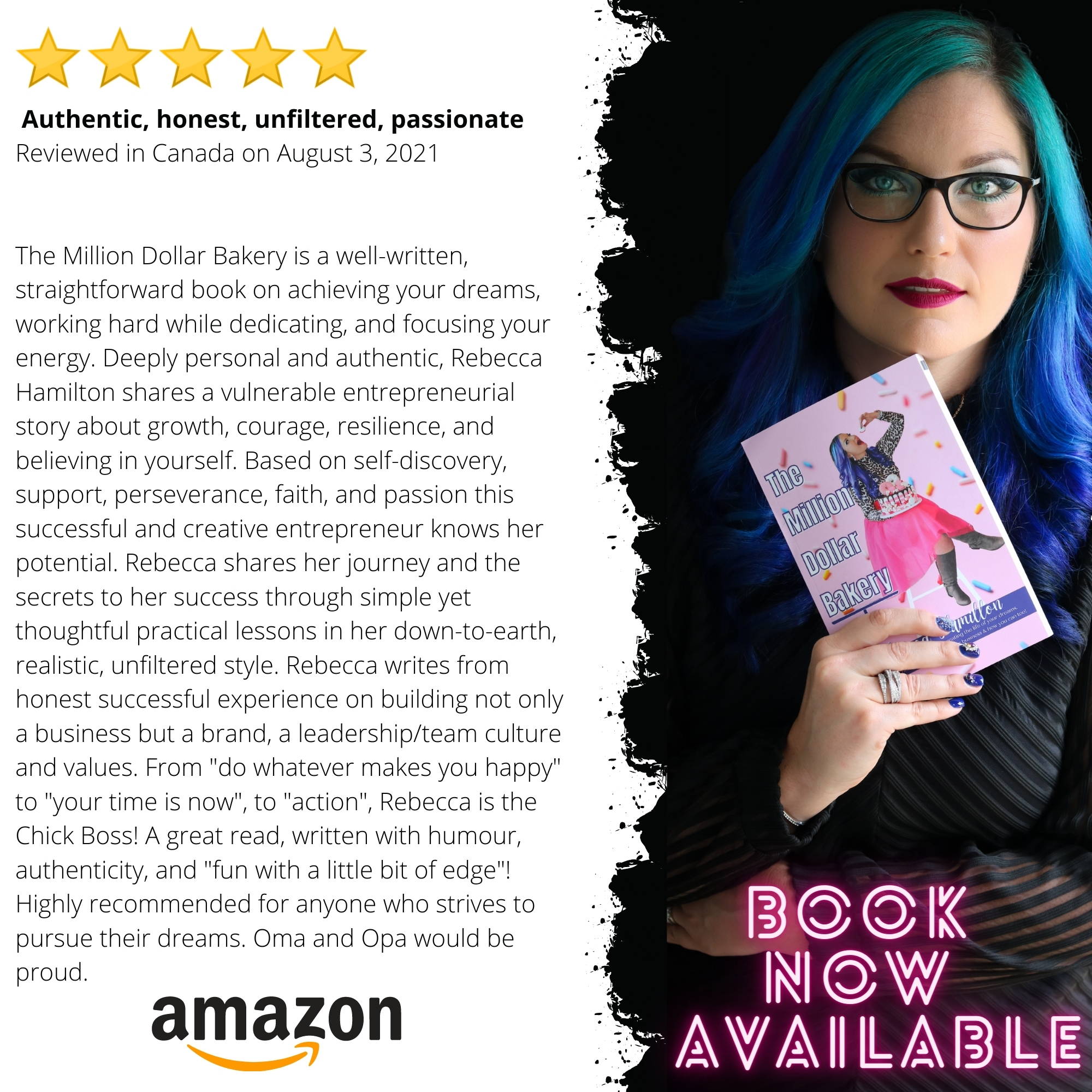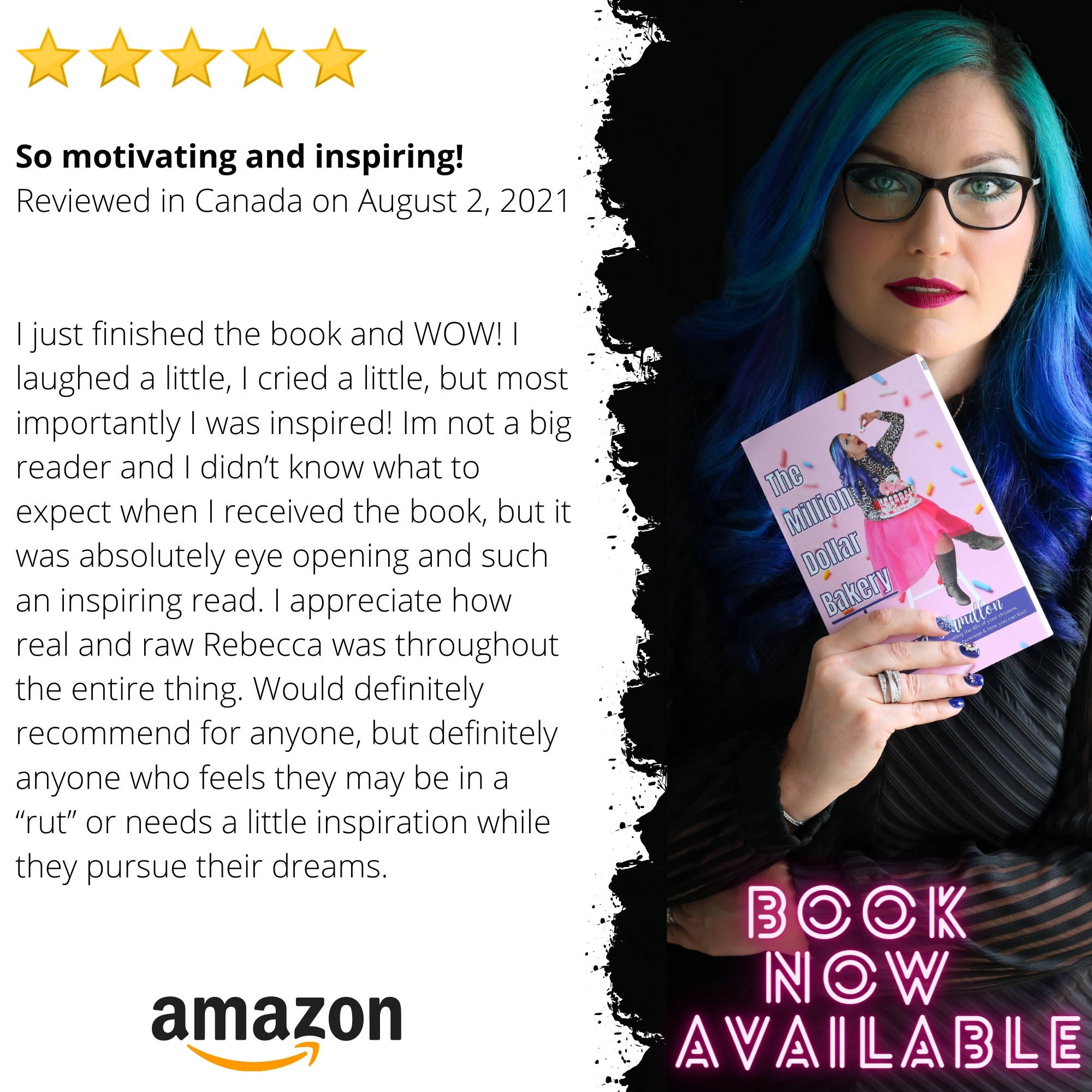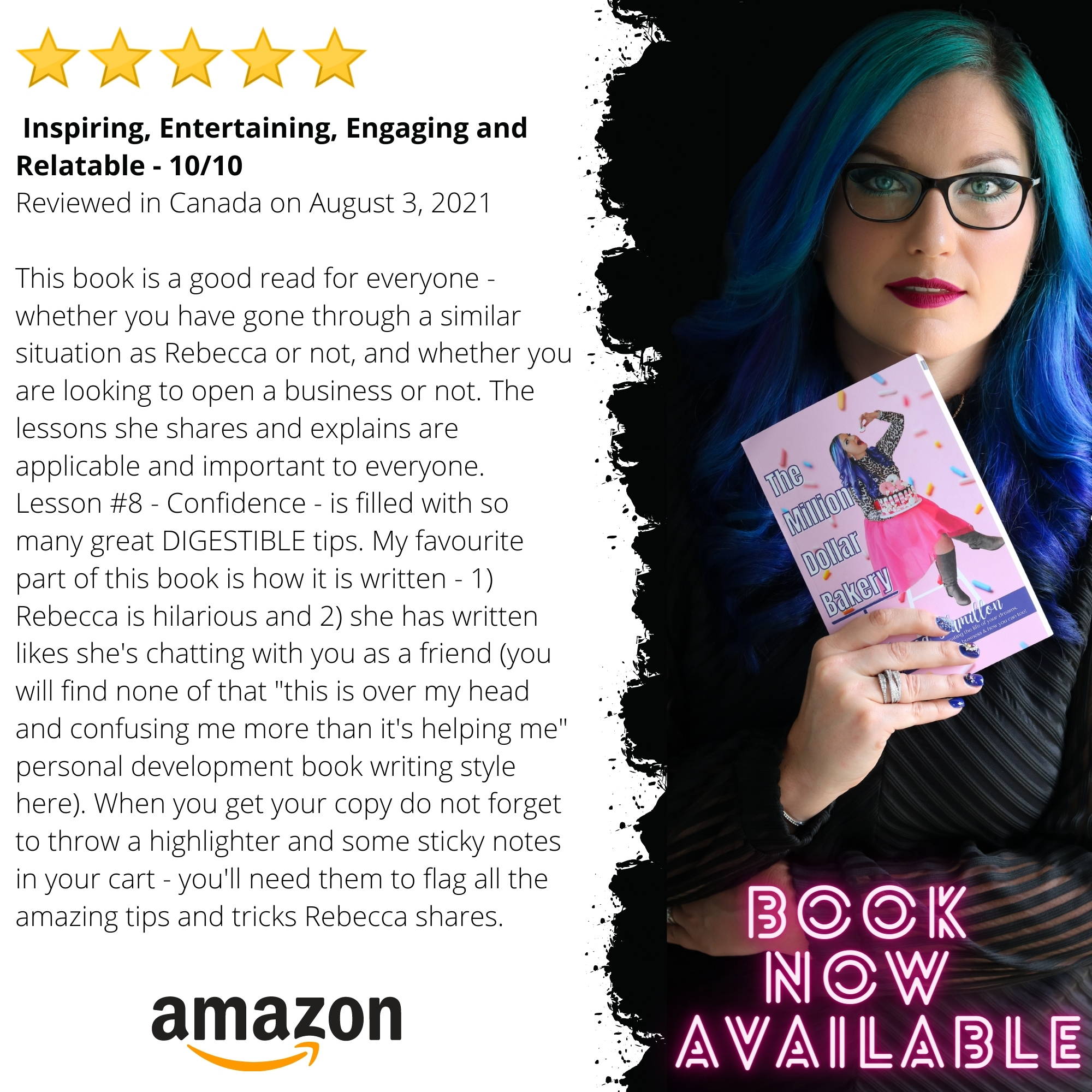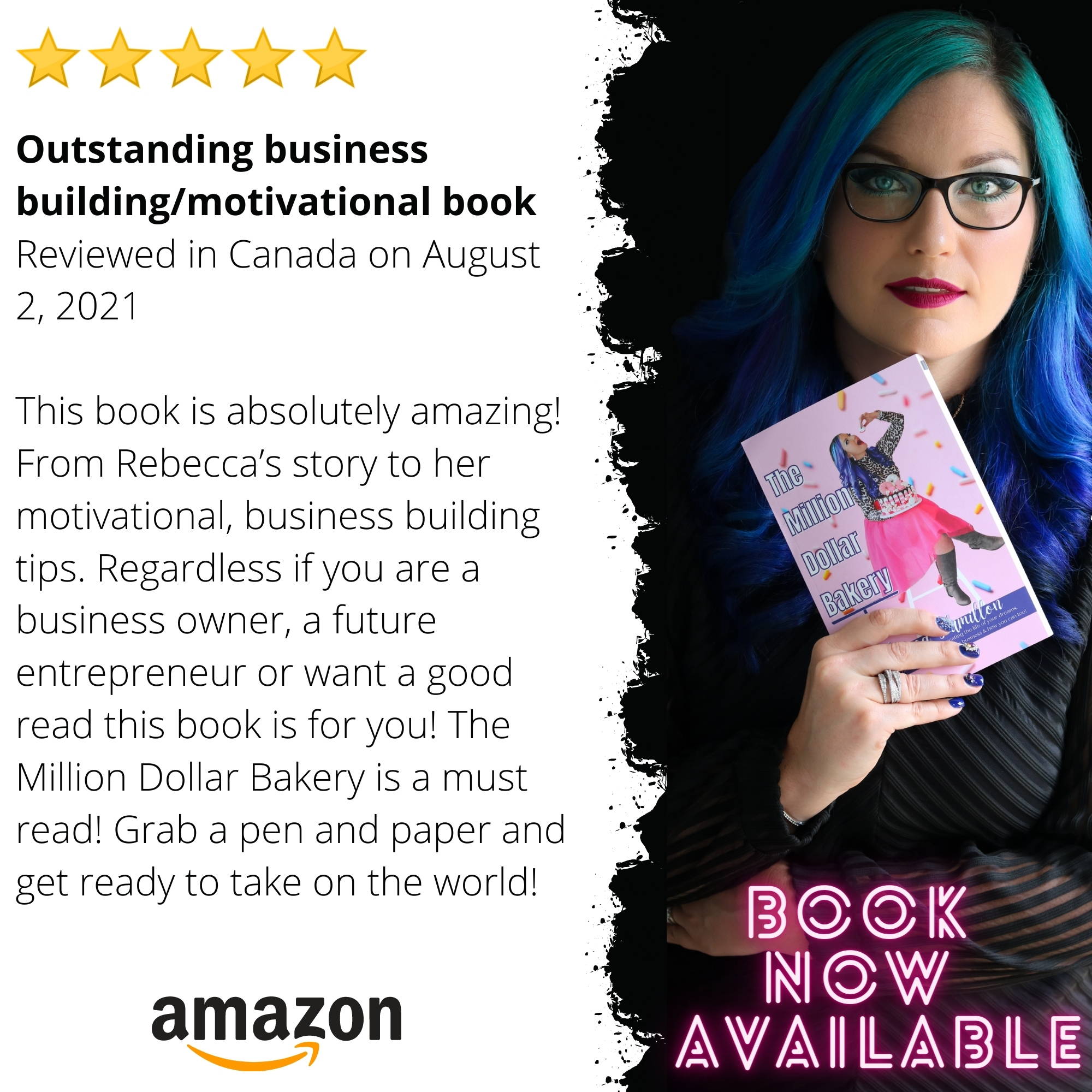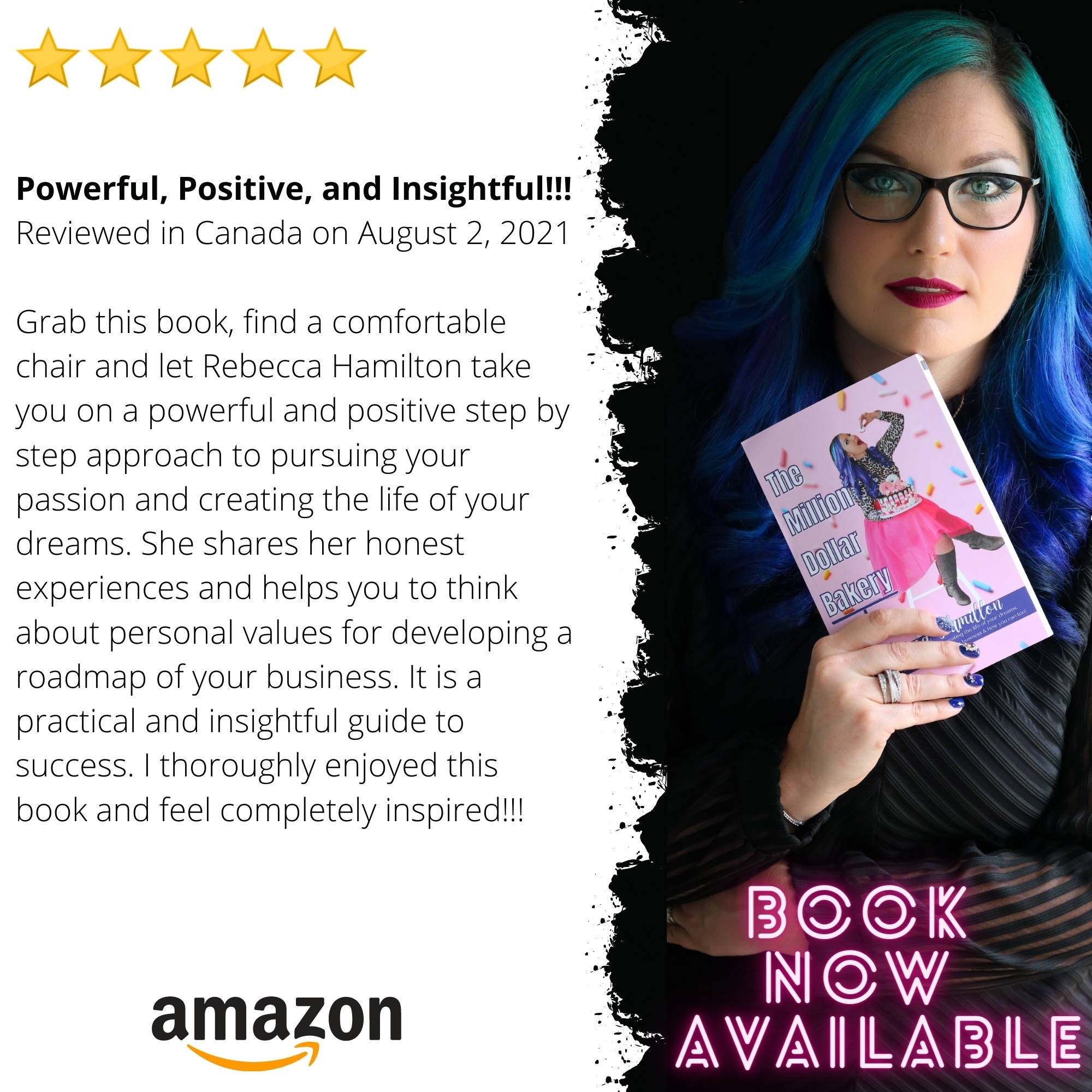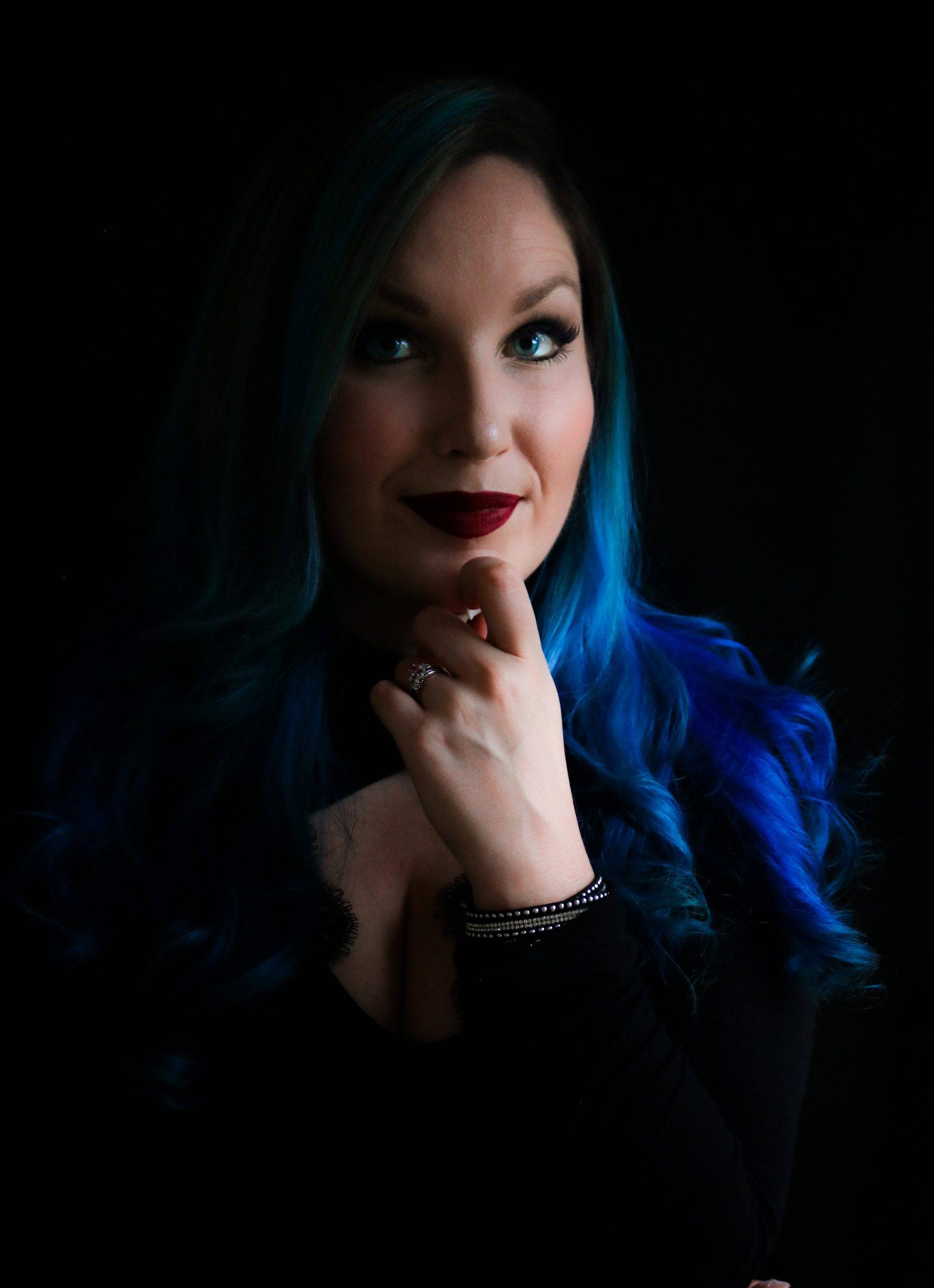 Founder + CEO Chick Boss Cake | Business leader | Author | Podcast Host | Blogger | World Traveler

Rebecca Hamilton has created a very successful local bakery business called Chick Boss Cake. It is the #1 bakery & dessert spot that all the locals in Southwestern, Ontario are obsessed with, and it has a massive following of loyal fans.
She's since branched out and created her own personal brand called Rebecca Hamilton Co., to share her unfiltered, self-taught business knowledge with women around the world in the hopes to impact, inspire and empower them to create the life of their dreams.
She runs both businesses anchored by her core values of gratitude, authenticity, integrity, generosity and kindness.
Rebecca hosts her own blog and podcast called Scrap the Sweet Talk, where she focuses on sharing her best business and life tips centered around creating the life of your dreams.
She's passionate about writing, photography, nature, tennis, golf, world travel and spending time with her dogs and husband.
E-mail: rebecca@chickbosscake.com

Instagram: @rebeccaatchickbosscake
Phone: 226.970.1932

Mailing Address:
Chick Boss Cake
Attn: Rebecca Hamilton
222 wellington street
London, Ontario
N6B 2L3

Rebecca started her business Chick Boss Cake, when she was 23 years old as a home baker & hobby cake decorator.

She has no formal education or experience in business or cake decorating. In fact, she dropped out of high school at the age of 16 and moved out on her own.

She previously worked as a women support worker at the local shelter for abused women & children.

She's traveled the world & visited places like: Thailand, Maldives, India, Iceland, Madagascar, Finland, South Africa, Germany, Indonesia to name a few.

She doesn't have kids, but considers her dogs to be her fur-babies.

She's very much an introvert by nature, but enjoys the company of other like-minded individuals and is not shy to speak up, share her opinion or stand up for what she believes in.

She believes that the power of the Universe is infinite & that there is unlimited abundance for anyone willing to tap into their potential.

She's a lover of food & wine and her favourite restaurant is Alinea in Chicago.

She's been cage diving with Great White Sharks in South Africa & is a huge fan of Shark Week.